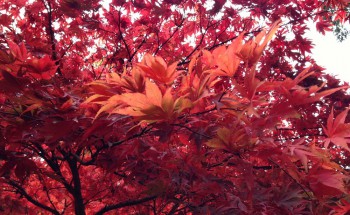 We love autumn, admittedly it is usually after the Vitamin D has been in plentiful supply and summer has left freckles on our noses. Alas not this year.
There is still much to love about autumn, like lighting the log burner and warming meals made with all the abundant British veggies; and feeling like a big kid as we kick the leaves on walks. We all do that right?
The colours are so beautiful, if you catch them as they turn. An autumnal rainbow of greens, reds, purples and yellow before they turn every shade of brown from copper to earthy tones. This is especially true if you are lucky enough to have an Arboretum nearby, as we do here in the Cotswolds with Westonbirt. We adore an afternoon stroll, seeing all the different trees from native Oak and Horse Chestnut to the simply stunning Acers and dozens of endangered species including several Magnolias. What's more, it is a good excuse for a marshmallow topped hot chocolate after a muddy amble in all the trees.
Westonbirt is managed in partnership with the Forestry Commission, so even if you don't have a breathtaking Arboretum nearby there will probably be a fabulous forest for you to leaf kick in: https://www.forestry.gov.uk/england
We love to see your pictures of the great outdoors so do share on our Facebook or tag us #turtlemat on Instagram or Twitter.
till next time,
Team Turtle