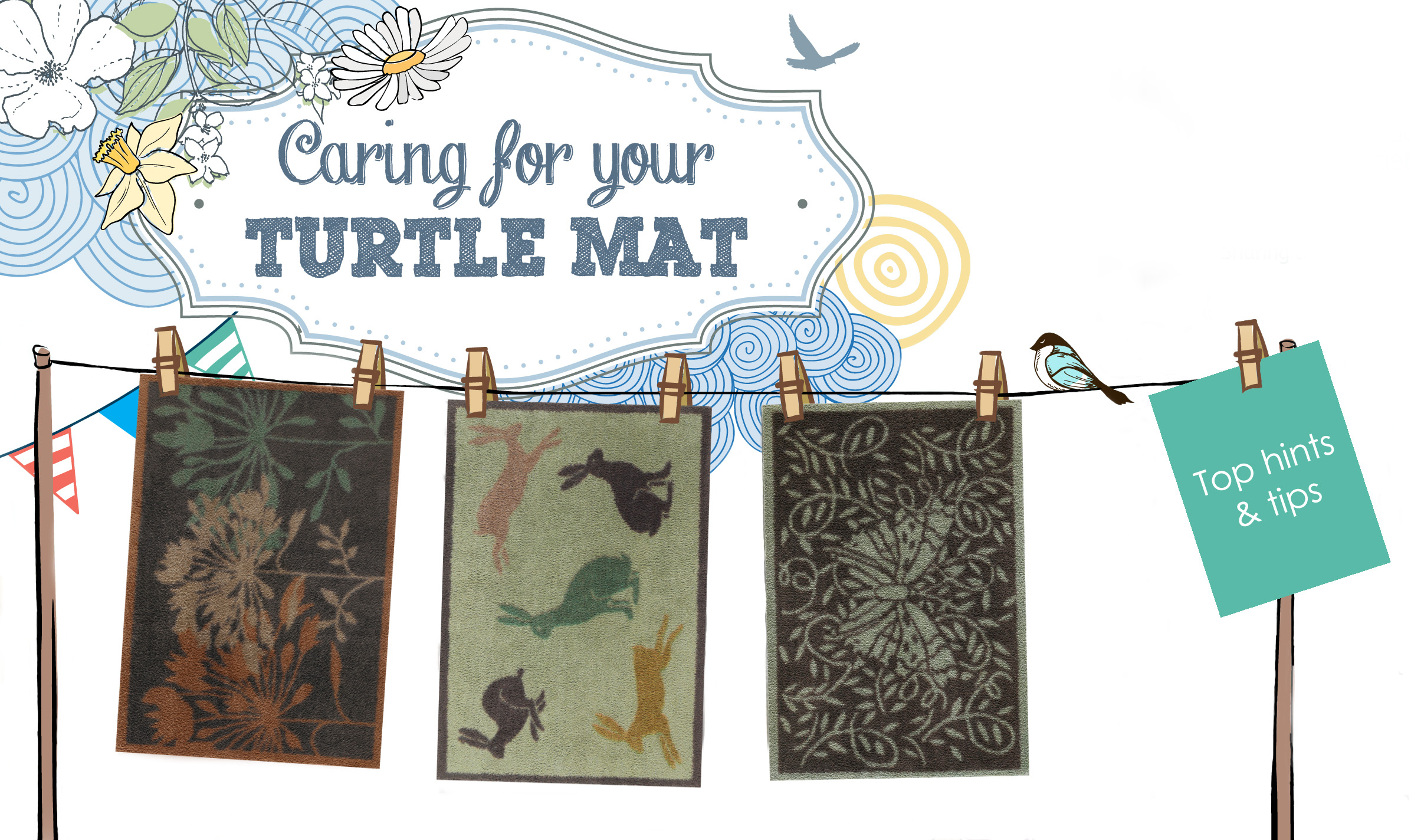 FOLLOW THESE HANDY HINTS AND TIPS TO GET THE BEST PERFORMANCE FROM YOUR TURTLE MAT FOR YEARS TO COME…
1. Lift and launder your Turtle Mats regularly – washing helps to separate and soften the cotton pile ensuring maximum absorbency. Not only that, but lifting your mat helps to prevent a 'picture frame' effect on your floor, where it appears as though there is a shadow around the mat from dust settling at its edges.
2. Avoid using fabric conditioner when washing – fabric conditioner diminishes the mat's dirt trapping capabilities. Turtle Mats love a colour kind detergent without optimal brighteners, such as Turtle Mat Care, which is great value for everyday washing too.
3. Vary how you fold your mat into the washing machine – a gently rolled fold is best to ease your mat into the washing machine and minimise pressure on the folded points; varying where and how you fold for washing also puts less stress on these areas too and will ensure your mat lasts well.
4. After washing, tumble-dry on a low heat setting – to fluff up the pile of your mat so it is ready to stop dirt in its tracks. Alternatively and better for the environment, let your Turtle Mat dry naturally and lift the pile by giving it a quick vacuum or stiff brush once dry.
5. Give your mat a quick refresh – only have 5 minutes until your guests arrive? Give your mat a quick vacuum or brush to get it looking its best and to prepare for any muddy footprints.
Let us know if you have any tips for keeping your mat in top shape.