For our 'Blog of the Month' feature, every month we will be introducing a new blog that we love and hope you will too!
This month's blogger is Cheltenham-based Roseann from Honeybourne Line. On her blog, Roseann explores a topic very close to our hearts: food. Whether Rosann is sharing homemade dishes, meals out in the Cotswolds, or fantastic produce to name just a few of the things you'll find on her blog, we love following her foodie adventures and quest for food heaven.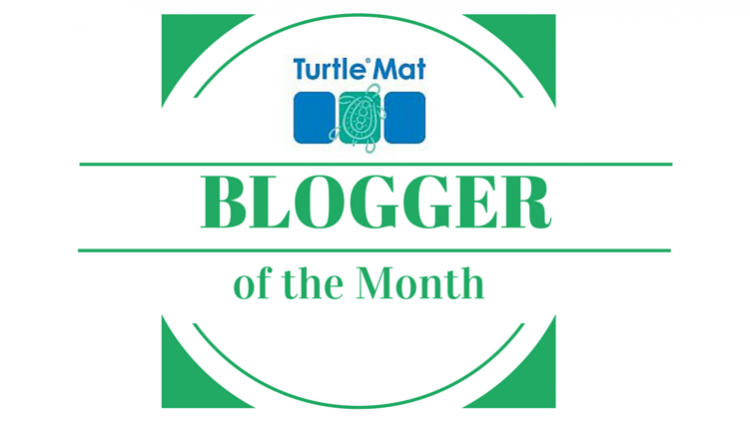 Tell us a little bit about your blog…
I've always had an insatiable appetite. I was born with a bottomless-pit for a tummy and have rarely experienced that full-up feeling you normal people talk about. I could happily eat all day long. With age, that constant need for food has transposed from eating anything and everything into downright food snobbery. I want every bit of food and drink that passes my lips to be heavenly, there's no room for mediocrity.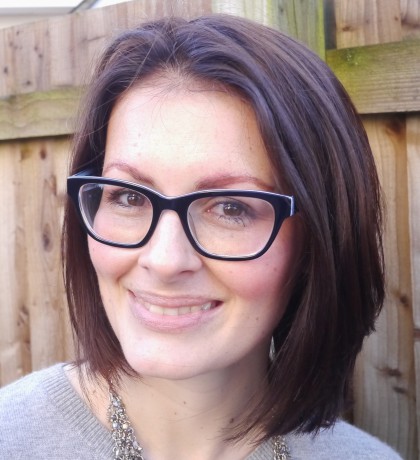 Honeybourne Line is the place where I share my passion (some may call it an obsession) for food. Feel free to join me in my quest as I get inspired by recipes, and make-up and bake-up my own; and as I discover local (and not-so local) chefs, talent, eateries, drinkeries, food and drink produce and anything else that relates – in the slightest – to satisfying that appetite of mine.
What inspired you to start a blog?
I love writing almost as much as I love food, so it just seemed the perfect way to share my passions.
Is there anything happening in your area this month that you're looking forward to?
There are a couple of festivals coming up for foodies in the county: The Newent Onion Fayre and Tetbury Food and Drink Festival. Tetbury has a range of events and activities taking place throughout the week which sound really good. I'm going to visit on the Sunday (20th September) when the marketplace will be brimming with stalls showcasing great produce, samples and tastings.
Do you have one tip for visiting the Cotswolds for the first time?
I don't think you can beat a day at the races to really immerse yourself in the culture of the Cotswolds. The racing season in Cheltenham kicks off in October. I'd recommend making a day of it starting with a good breakfast in town (there's plenty of suggestions for a good breakfast stop-off point on Honeybourne Line), and then topping it all off with dinner and drinks. I love Cheltenham races because it doesn't require dressing up and tottering around in heels all day like some of the other courses; you can get away with jeans, boots and warm jackets to make your day a comfortable one – and the focus is on the horses and jockeys, rather than the fashion!
Finally, for any of our readers who are visiting your blog for the first time, which three blog posts would you recommend as a good starting point?
Some people think that foodies only talk about places that serve little bits of food in the middle of a plate – or slate! So this post about Simpsons chip shop is great because everyone loves chips, right? And Simpsons has been voted the best chip shop on a number of occasions!
For those that enjoy making and baking, just as much as eating, here's a great blog post about The Weekend Club at Gloucestershire College where I was lucky enough to attend a bread making day. I got home with a massive amount of bread and it was so delicious we devoured it all that night!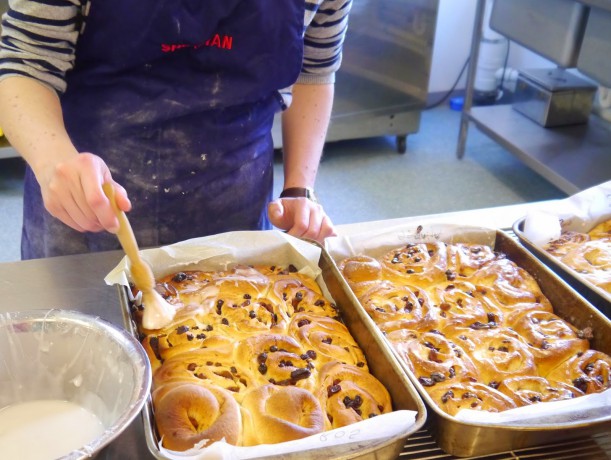 This post showcases some of the best chefs in Gloucestershire. Again at Gloucestershire College, we went to a meal where every course was cooked by a different chef from the top places in the county. It was most definitely my most amazing foodie experience to date, and yes, it does feature some little bits of food in the middle of a plate!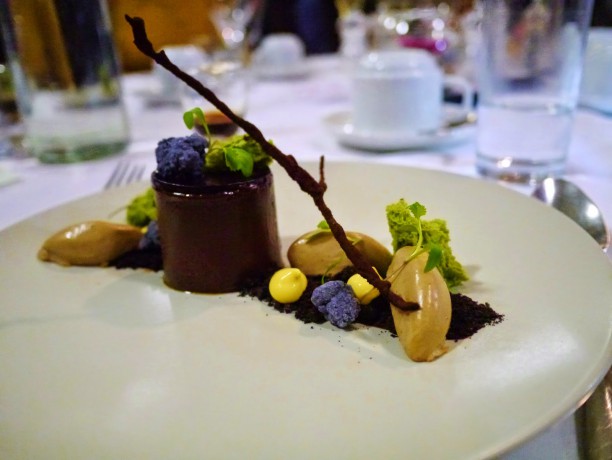 Thanks to Roseann from Honeybourne Line for talking to us; we are delighted to share Honeybourne Line as this month's 'Blog of the Month'! You can connect with Roseann over on her social media channels, Twitter, Facebook and Instagram.
Do you have a favourite blog or a blog of your own that you'd like to recommend? Put your nominations forward for consideration in the comments or over on Twitter!