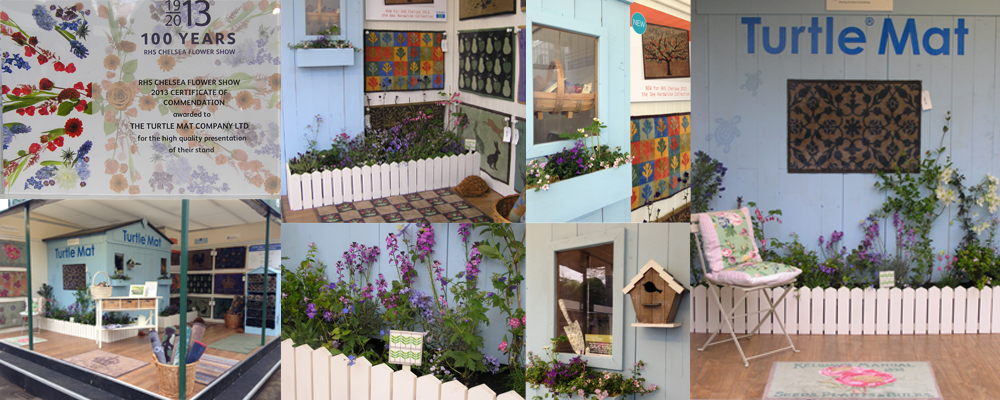 After the hustle and bustle, planting and positioning, excitement and exhaustion of setting-up our stand, we finally took up residence in our new spot on Eastern Avenue (EA68) for the 100th year of the RHS Chelsea Flower Show.
Returning for our second year, we had introduced a big blue addition to the stand – our new shed. Within days, this had led to our corner plot being affectionately named "Turtle Corner" and to it being used as a landmark along the avenue.
Nervous, nail biting minutes were spent on Monday watching for the appearance of the judges to review our stand and equally nervous moments on Tuesday morning awaiting our verdict. Delightedly, all the hard-work from Team Turtle was recognised with our second commendation for the quality of our stand – pleased as punch!
For the 2013 show, we previewed a beautiful new doormat collection in collaboration with fine art ceramicist Dee Hardwicke. Available from early autumn 2013, Orchard, Oakleaf and Butterfly proved incredibly popular with visitors eager to get their hands (and muddy feet) on the new designs ahead of their launch.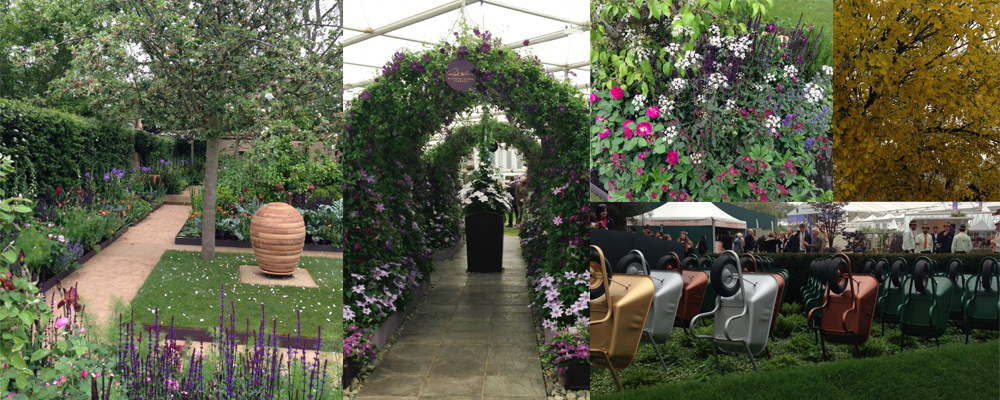 Away from Turtle Corner, we were (as always) in awe of the incredible work and vision that goes into all the gardens and the displays within the Great Pavilion and this was reflected in the number of Gold medals awarded. We were wowed by metallic wheelbarrows, stunning sculptures, the centenary gates by Oakleaf Gates, ducks in the billabong and unusually designed water butts!
A big thank you to everyone who made our second year at Chelsea such a success including West Kington Nursery (a local Wiltshire nursery) for supplying the plants.
There's still time to visit us on Eastern Avenue (E68) if you are lucky enough to be attending the show and we will be selling off the bounty of blue, pink and purple planting from the stand too!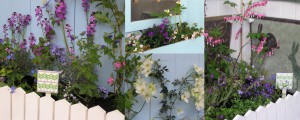 For all those visitors who didn't get a chance to take one of our plant lists away with them; here's a listing of  the plants we used:
– Aquilegia Blue Barlow
– Aquilegia Blue Star
– Bacopa (in white, pink and purple)
– Brunnera macrophyllia
– Ceanothus concha Californian Lilac
– Clematis Avalanche
– Dicentra spectabilis
– Erodium Bishops Form
– Geranium Amy Doncaster
– Iris Ceasar's Brother
– Lavendula Munstead
– Lonicera Scentisation
– Omphalodes Cherry Ingram
– Phlox Balmoral
– Phlox Chattahoochee
– Polemonium Lambrook Mauve
– Polemonium Stairway to Heaven
– Saxifraga White Pixie
– Strawberry Albion
– Vinca minor
– Viola Columbine
Written by Turtle Mat's Home Shopping Manager, Rebecca Wilson