2014 is going to be a busy year here at Turtle Mat so, like many others at this time of year, we've been thinking hard about our new year's resolutions.
After pondering about what we can do to become more organised and find the time to appreciate the smaller things in life, we decided to make our new year's resolutions for in the home. Creating a space you enjoy where everything can run smoothly and that you're proud to share with friends and family is something many of us think about – why not make it your goal to realise these ideas in 2014?
We've come up with a couple of home resolutions of our own, such as no more muddy paws in the house and to pay attention to our gardens all year round. Although we also know that making resolutions that you will stick to is a task in itself! We spoke to some experts in interior design and home organisation to find out their advice for creating New Year's resolutions for the home that you will want to keep.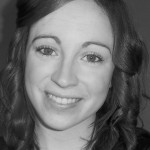 Whether it's a quick spruce up you're looking for or a complete revamp, Rachael from interiors, home décor and lifestyle blog Interior Thinking, gave us her thoughts on giving your home a fresh look for the New Year:
What would you say is the smallest change someone can make to their home interiors that will have the biggest impact?
It has to be either lighting or soft furnishings. Lighting is so important for creating the right mood and feel in a home. By switching from overhead lights to ambient lamps and vice versa, it can completely change the look of an interior. In a similar way, soft furnishings are the easiest and one of the cheapest ways you can completely refresh an interior. Simply by adding a few choice cushions and throws you can transform a scheme.
How can a home project be broken down into manageable goals?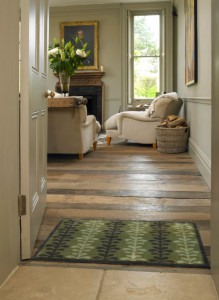 I like to break an interiors project down in to two main areas – base projects and accent projects. Base projects are larger things such as walls, floors and large furniture. Accent projects would be your lighting and soft furnishings. When decorating a space, always start with your base projects – they act as the foundations, and you can't build a successful scheme without them. By looking at a project in this way, it is easier to identify manageable goals and not get carried away!
What is your personal new year's resolution for your home?
I want to create more of my own pieces for my home. Although I love finding a home décor bargain, I love making things myself, and I think that it's the best way to really add personality to an interior. Similarly, instead of just buying new things I want to approach my existing pieces in a different way in order to create a new look with no extra cost!
For more inspiration, view Rachael's recent post on statement furnishings: https://interiorthinking.com/interior-inspiration-statement-chair/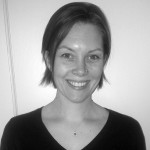 Chrissy's blog Organise My House is dedicated to organisation in both the home & in life. She gave us her advice on how you can get your 2014 journey off to a better, more organised start:
What would you say is the biggest step someone can take in the home to become more organised?
There are 2 big steps to really get you organised (and stay that way) – and they are as follows:-
Firstly, set up your home to work for you – create zones or areas where certain things are done. For example, this could be that your kitchen is split into eating / cooking / socialising / baking / food areas, or your guest bedroom has zones for out of season clothes / wrapping paper, cards and presents / spare bedding. Whatever works for you – but have a specific place for everything you need and do in your home. That way you will know what roughly goes where, and you will find you immediately stop lots of clutter as clutter tends to happen more when we have to bring things from room to room to do something.
Secondly – create habits that work for you.
Getting organised isn't a thing that you do in a day and then you stay organised for life – it's about setting up systems and routines that become part of your daily habits – so much so that you don't have to think about them anymore.
How can we create resolutions that we will want to stick with?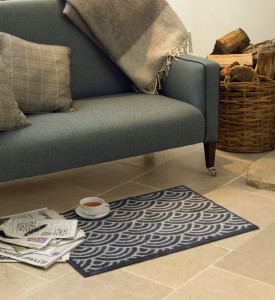 I don't believe that resolutions by themselves work. They are usually things that are attached to quick fixes after over indulging at Christmas – such as losing weight, getting fit, eating more healthily. But more often than not they are too vague and your heart's not really in it.
What I suggest is to create goals instead. Goals are more tangible as they can be specific and have a time limit on them. Split your goals up into 12 equal parts and then you have a mini goal for each month of the year. Having smaller goals to aim for means you can start to track yourself and stay motivated to continue. Resolutions tend to fail because you don't have the same accountability.
What is your personal goal for your home over the coming year?
I want to create more time for having fun with the family. We don't do too badly at the moment, but it would be nice to have more!
To achieve this I intend to get more organised (yes, even more so!). The more organised we are as a family, the less time we need to spend at the weekends and in the evenings trying to catch up with errands, jobs and chores – so the more time we get to do more interesting things.
For more ideas, view Chrissy's recent post on setting goals for the New Year: https://www.organisemyhouse.com/new-year-resolutions/

Whether you're facing a year of big change and challenges or simply want to focus your time on doing the things you never seem to find time for, setting new year's resolutions for the home can be both the boost you need and great fun at the same time.
What are your resolutions for 2014? Let us know in the comments below or on our Facebook or Twitter!