The personal style and palette of a living room can say a lot about a person. From eloquently modern sofas and wonderfully rustic wooden flooring to wallpaper that lustrously glitters and lava lamps that channel the 70s. Everyone has their own individual interpretation of what works and what doesn't.
With that being said, you might assume that the most searched for colours for a living room on Google would be something fairly bland, such as cream or beige. Perhaps a fawn carpet and a standardised leather sofa added in for good measure.
However, research into the most searched for living room decor has thrown us some surprising style choices. We decided to create a living room based off this keyword research to see what the most popular living room would actually look like. The result was both unexpected and peculiar: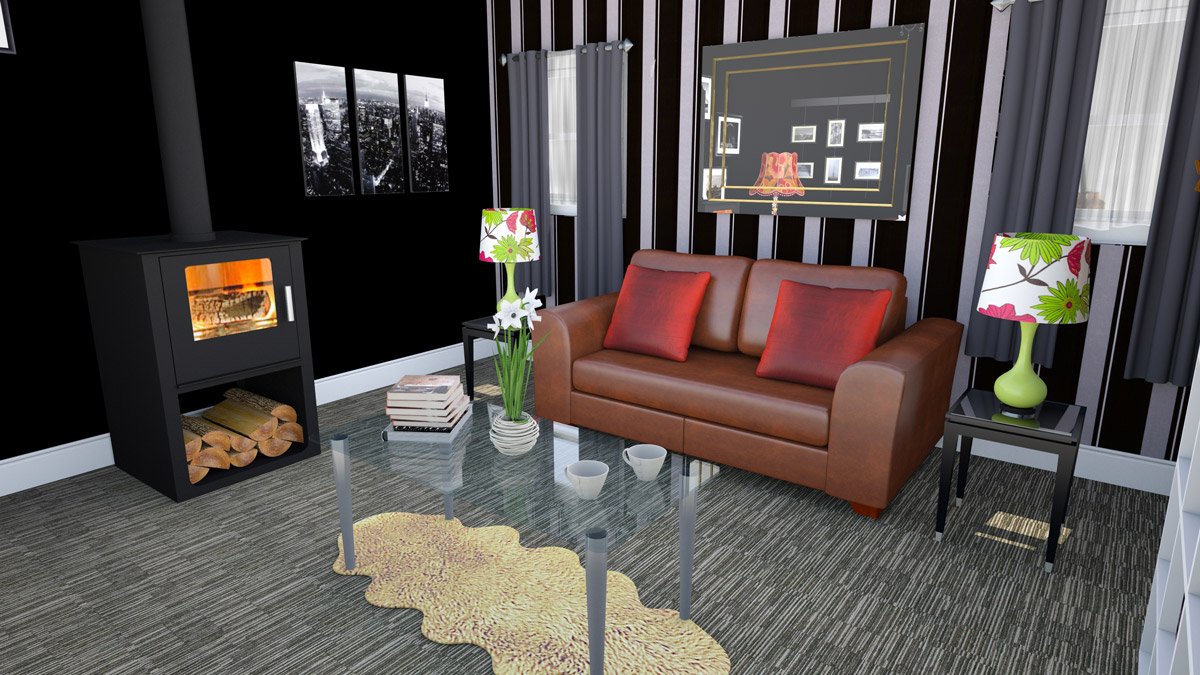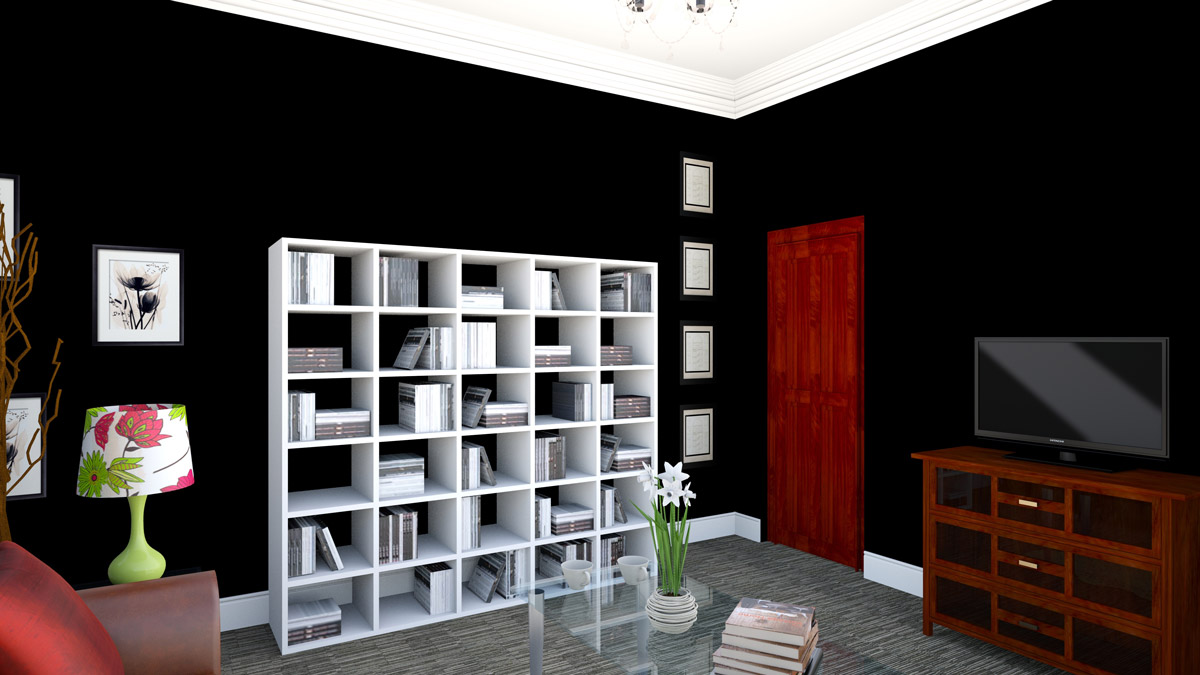 Surprisingly, the most popular wall colour was black, which was followed closely by silver and black striped wallpaper. This clashes ineptly with some rather unfortunate-looking floral lamps, as well as a brown leather sofa with accompanying red cushions and a classic sheepskin rug.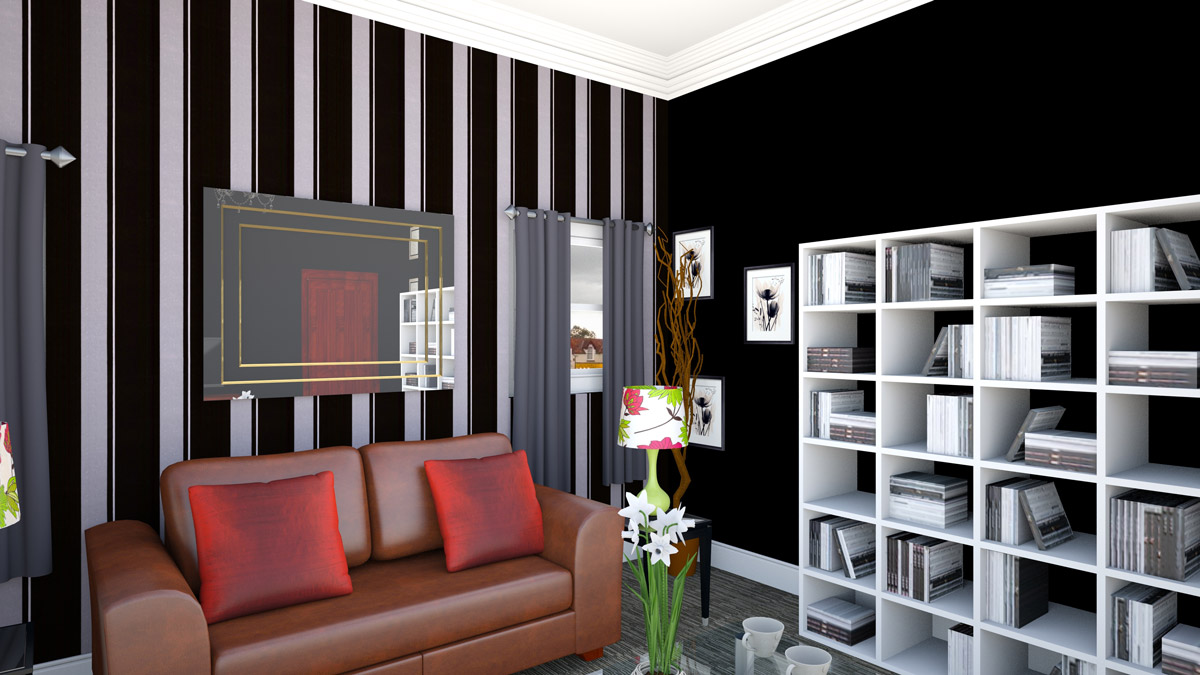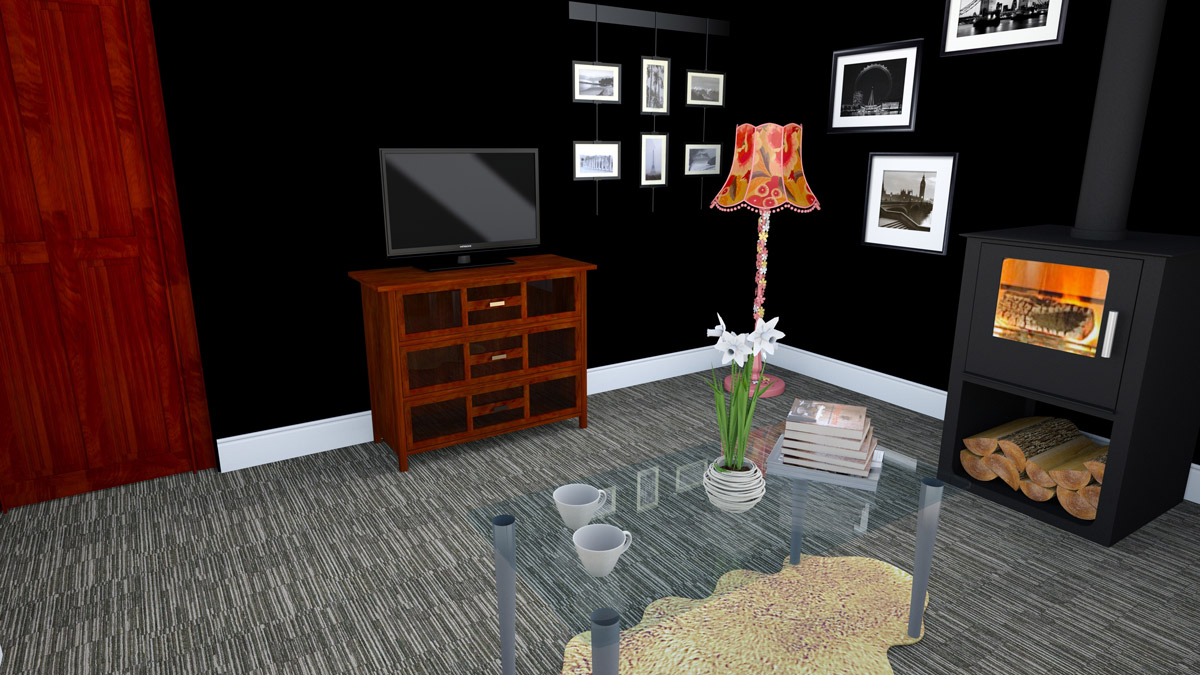 The following living room items and their average search volumes per month were as follows:
Living Room
32" TV – 60,5000
Striped carpet – 8,100
Black carpet – 1,600
Black and silver wallpaper – 14,800
Net curtains – 27,100
Grey curtains – 14,800
Glass coffee table – 18,100
Wood burning stove – 33,100
Red sofa cushions – 90
White bookcase – 5,400
Floral lamp – 110
Floor lamps – 60,500
Sheepskin rug – 9,900
We also decided to look at popular items in other rooms of the house:
Bedroom
Striped carpet – 8,100
White bedroom furniture – 12,100
Purple paint colours – 390
Bathroom
Black toilet – 720
Black bathroom light – 70
Mosaic tiles – 12,100
Kitchen
Black kitchen lights – 170
Kitchen island – 18,100
Green kitchen paint – 260
Hallway
White coat stand – 720
Striped carpet – 8,100
Grey doormat – 390
How does your house compare? Do you have any of these features in your home? We would love to know, so send us a picture or get in touch on Twitter @Turtle_Mat.